The Advantages of Insulated Garage Doors
In addition to storing vehicles, garages now serve a variety of other functions. Many people leave and enter their homes through the garage door. Some people use their garages as a workshop, recreation room, or craft space, while the majority of Americans use it for storage. Other everyday items we store in our garages include a second deep-freezer, some leftover paint cans, and the family's extra water jugs. However, some people are surprised to learn that their belongings are much more guarded if their device might have been insulated.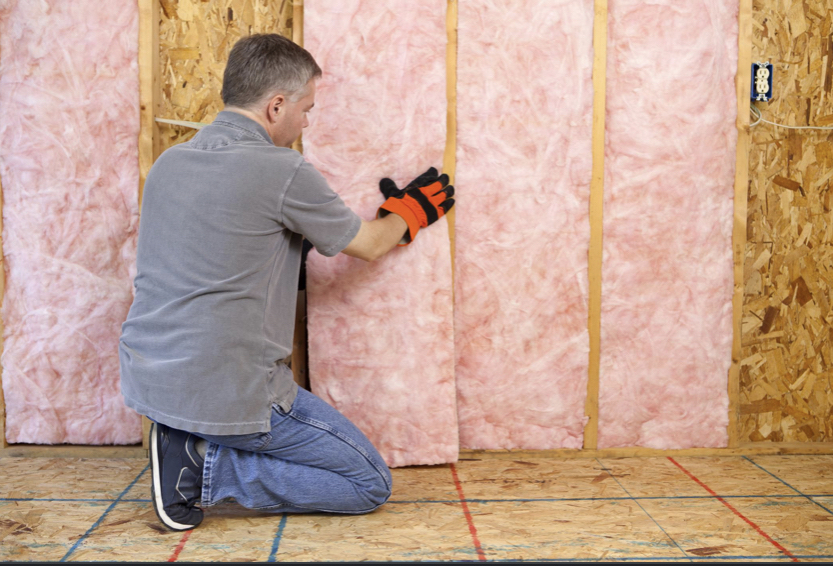 What You Should Know About Garage Insulation
Because garages are not technically considered living spaces, construction regulations for creating a safe, sealed environment are much laxer. Air leaks through the cracks, both into and out of the garage, bringing it close to outdoor temperatures. Depending on the area, these weather conditions can make it unbearable to spend any time in the garage, cause damage to stored items, and raise the cost of balancing the heat or conditioning systems inside the house.
Cold and warm climates can both have an impact on the comfort and energy efficiency of any home. Insulating your garage door is possibly the most effective way to control garage temperatures and reap the benefits of a well-insulated garage space. There is a significant difference between insulated garage doors and non-insulated garage doors. You'll never go back once you see how an insulated garage can benefit you, even with the temperatures we have here in Winnipeg, Canada.
Insulation: Two Forms
When there are bedrooms or other living areas above or adjacent to the garage, an insulated garage door can significantly reduce the intrusion of street noise into the home. Your garage door's insulation can also make a difference. Many Wayne Dalton garage doors are insulated in one of two ways: polyurethane versus polystyrene
In-place polyurethane foam insulation
Polyurethane insulation has excellent acoustic properties due to the same properties that improve thermal efficiency. When polyurethane is injected into a cavity, it expands and bonds to the surfaces. Polyurethane insulation performs twice as well as polystyrene insulation of the same thickness! It also strengthens and rigidifies the door panels while dampening sound transmission.
Insulation made of expanded polystyrene
Polystyrene insulation is rigid panels that are installed inside door sections during the manufacturing process. Polystyrene insulation is typically installed in garage door cavities as rigid sheets.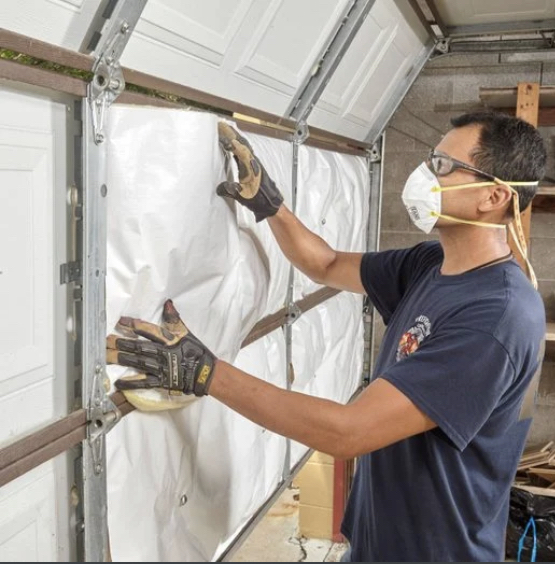 Advantages of Insulated Garage Doors
While you may not believe that an insulated garage door is necessary, we can assure you that there are numerous advantages. Here are just a few of the advantages that an insulated garage door can provide.
1. Financial Savings
It pays to be environmentally conscious. Swapping to an insulated garage door can make a noticeable difference in your monthly energy bill. Why is this the case? It's all about the thermal boundary that garages create, which acts as a sort of buffer against surrounding temperature.
Many people air condition and heat their homes, and some even do the same in one's garages if they use them frequently. The problem with non-insulated garages is that you'll be fighting Mother Nature's temperatures as they glide through the gaps, driving up your electric and energy bills significantly. The most common causes of this type of loss are leaks around the frame and windows, as well as the thinness of aluminium doors.
Other strategies for making your garage more energy efficient include adding insulation to the walls, as garages are sometimes less protected than the rest of the house. Caulk any gaps between the foundation and the frame to prevent air flow.
2. Enhanced Comfort
If you don't let extreme cold or hot temperatures seep into your garage, you'll be much better equipped to keep them out of the rest of your house. You don't want your family to suffer in the summer heat unnecessarily, or to have to bundle up inside because too much outdoor air is infiltrating through the garage.
When you enter your garage through your home, you allow air to circulate between the two parts of the house. Regardless of how hard we try, that type of temperature exchange is likely to occur through the door to your garage anyway.The best way to keep a firm grip on your home's temperatures is to keep your garage from reaching uncomfortably high temperatures.
3.Durability Over-time
An insulated double garage door is not only more energy-efficient, but it is also more durable than a non-insulated door. The additional insulation shields the door from the elements and aids in the prevention of warping, cracking, and other damage that can occur over time. This means you'll be able to reap the benefits of your investment for many years to come. Insulated garage doors are more durable than non-insulated counterparts because they are constructed with higher-quality materials. An insulated door, for example, is typically made with a thicker steel skin that is more resistant to the elements and day-to-day wear and tear.
4. Much Better-Protection 
Another advantage of an insulated double garage door is that it provides additional protection from the elements. The insulation acts as a wind, rain, and snow barrier, keeping your garage and belongings dry and protected. Because of the extreme weather conditions in Canada, an insulated garage door is especially important. Insulation improves security by keeping the garage door tightly sealed. This keeps moisture and pests out of the garage and your belongings safe from the elements. Furthermore, the thicker insulation material means that your garage doors will withstand the impact of storms and debris better.
5. Comfort and convenience
An insulated door will make your garage more comfortable if you use it as a workspace or storage area. You'll also have the benefit of having a warm and dry place to store your belongings without having to worry about the effects of the weather. The warmth provided by an insulated garage door can be attributed to the fact that the door prevents heat from escaping. This is especially useful during the winter months, when it is ideal to work in a warm garage.
6. Improved Curb Appeal
As a homeowner, you're probably thinking long-term about the improvements you make to your home in order to increase its resale value. We're proud to say that garage door replacements and renovations are among the best investments you can make, with a national return of 98 percent. This statistic makes your garage door purchase extremely valuable, especially if you get to enjoy all of the other benefits between now and the time you decide to sell your home.
How to Determine Whether an Insulated Garage Door Is Worth It
A series of questions will help you determine whether an insulated garage door is right for you. Is your garage connected to your house? Do you park your car inside when the weather is extremely hot or cold? Do you keep anything else in your garage that could deteriorate in these temperatures? Do you have any rooms above your garage that could be affected by extreme temperatures in the garage? If you answered yes to any of these questions, you should think about making the switch.
If you already like the exterior of your single-layer garage door, adding insulation to the interior will have no effect on the outside appearance, so you can enjoy the benefits of an insulated garage door without having to adjust for a new style or material for your garage door.
Overall, are insulated garage doors worthwhile? In our opinion, the list of benefits, which range from improved finances to a more comfortable feeling in your home, is a resounding "Yes!" With less noise and a more appealing appearance, you'll never regret upgrading to an energy-efficient garage door.
………………………………………………………………………………………………….
Garage door installation is a wise investment for residents in Canada and around the world. Contact us today for a free installation estimate, and you'll be well on your way to making your home more energy-efficient while also reaping the benefits of a stronger, quieter, and longer-lasting insulated garage door.