GARAGE DOORS LAST HOW LONG?
Did you believe that the average garage door in the United States is opened and closed around 1500 times per year? Garages are essential components of family life. Every day, as people leave for work, school, doctor's appointments, school meetings, and other activities, the garage is where the real movement begins and ends.
Your garage could last up to three decades if properly cared for and maintained. While many people rarely consider the value of their garage, they may start to wonder when the state of their garage begins to affect the curb appeal of their dwellings. We'll go over everything you need to know about the lifespan of ones garage doors down below.
How Do I Determine Whether I Need a New Garage Door?
A garage door has an average lifespan of about 30 years. However, your garage door will only last this long if you maintain it. As a result, the lifespan of your garage door is largely determined by the circumstances. We'll help you decide whether to repair or replace your garage door entirely below:
THE KIND OF DAMAGE
There are several types of damage that may influence your decision to replace or repair your door.
MINOR HARM
Minor damage is visible but does not compromise the structural integrity of your door. This includes things like fading, chipped paint, and cracks. If the door has only minor structural damage, you should repair it rather than replace it.
SLIGHT DAMAGE
In some cases, the damage to your garage door may be more severe. This means that your door has sustained some artificial damage, and its structural integrity is also jeopardised. For example, if your door is rusted, it will not function as well as it once did. The garage will be exposed to the elements, pests, and potential intruders. In this case, you should have the door replaced.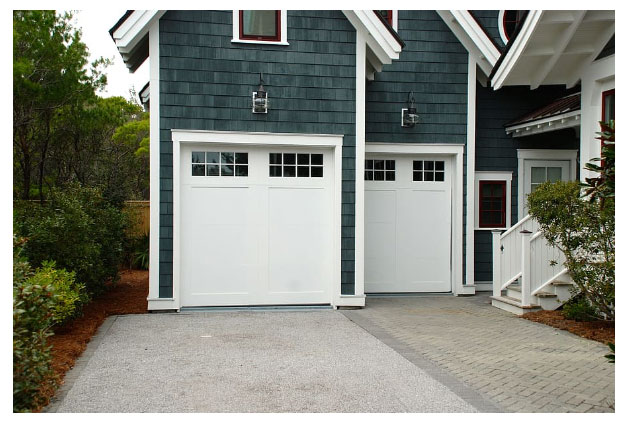 SERIOUS HARM
If the garage door will not open or close, the damage is severe. You will, without a doubt, need to consider replacing the door. Some signs that you need a door replacement include squealing noises as the door opens and closes or the door not opening at all. Before replacing the door, make certain that it does not simply require a new set of springs or batteries.
You may discover that your door has several of the issues listed above. Do not be afraid to replace it.
THE GARAGE DOOR'S AGE
If your door has minor damage and is more than ten years old, it may be time to replace it. Experts recommend a replacement because the door will need to be replaced sooner or later because it will not have much life left in it. Furthermore, because garage doors have a much longer lifespan, replacing them can provide a much-needed facelift to your garage and home as a whole.
COSTS OF REPLACEMENT OR REPAIR
The cost of repairing or replacing your garage door is another factor to consider. The total cost of door replacement or repair is far greater than the cost of a new door. You can get a new garage door if you can afford to replace it without breaking the bank. You can, however, replace your current door with a less expensive option.
Garage Door Maintenance to Extend the Life of a Garage Door
After you've replaced your garage door, you'll need to perform regular preventative maintenance. This maintenance will assist you in detecting minor issues before they become unresolvable and necessitate the replacement of the entire door. You could use the following helpful hints:
DOOR BALANCE EVALUATION
Garage doors can become out of balance and sag to one side. In other cases, the door may become difficult to open or heavier. Rather than allowing the problem to worsen, you can have a professional replace the door's torsion springs.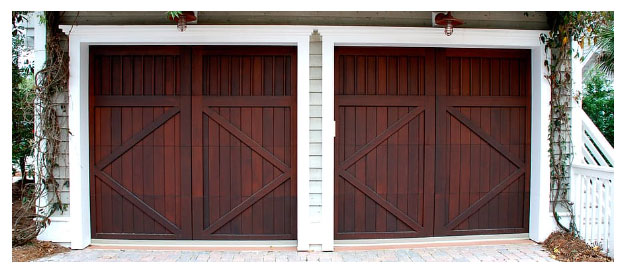 TIGHTEN WEAK HARDWARE
Your garage door rollers have brackets. Due to wear and tear, these brackets become loose over time. As a result, you will need to inspect these bolts on a regular basis to ensure that they are securely fastened to the various sections of the track.
CHECK THE CABLES AND PULLEYS
Over time, the pulleys on your garage door may become damaged, and the cables may fray. As a result, you should constantly inspect the garage door system to see if any of these components have changed. If they have, you will need to contact a garage door repair service.
Why Do Your Garage Doors Need to Be in Excellent Condition?
Some of the reasons why your garage door should be in good working order are as follows:
OVER TIME, MINOR WEAR AND TEAR CAN LEAD TO MORE SERIOUS DAMAGE
One of the main reasons you should maintain your garage is that cracked panels, worn down parts, and even chipped paint can lead to more serious damage in the long run. While you may not have the time or believe that you are not spending money on minor damage, you may find yourself spending more time and money on repairs. Furthermore, damaged garden doors can quickly become an entry point for pests from the outside. This can also pose a security risk because it allows potential intruders easy access to your home.
DAMAGED DOORS COULD CAUSE YOU TO LOSE MONEY
If your garage door is damaged, it is allowing outside air in. This means that your garage has been overheating during the summer, which has heated your house and increased your air-conditioning costs. When the weather gets colder, cold air will enter the garage through the broken door, increasing heating costs.
CURB APPEAL LOSS
Your garage may be designed in such a way that it dominates what people see when they look at your house. A damaged garage detracts from the appearance of your home, and it can be embarrassing if your home detracts from the appearance of the neighbourhood. If you intend to sell your home, keeping your garage in excellent condition will benefit you.
When should you replace your garage door?
While there is no exact amount of time required before replacing your garage door, you will know when it is time to replace it. If your door begins to malfunction after ten years, you may need to replace it.
How Much Does a Garage Door Replacement Cost?
The cost of replacing garage doors can range from a few hundred dollars to thousands of dollars. The following are some of the factors that will influence the cost of replacement:
MATERIALS
You can replace your door with a variety of materials such as fibreglass, vinyl, and steel. Wood and steel garage doors are less expensive, whereas other options are more expensive. Wood, on the other hand, will cost more to maintain over time. To improve energy efficiency, you may need to add more insulation.
LABOR FEES
You should probably hire a professional to replace your garage door because it is the most cost-effective option. If you replace the garage door yourself, you run the risk of making a costly mistake. While labour will cost you a few hundred dollars, it will be well worth it. The costs of removing and disposing of the old door, as well as installing the new one, will be included in the labour costs. However, keep in mind that some doors, such as taller ones, will require more labour than others.
SIZE OF THE DOOR
Taller doors or doors for two-car garages will cost more than one-car garage doors due to their size. Two-car garage doors are slightly less expensive than one-car garage doors.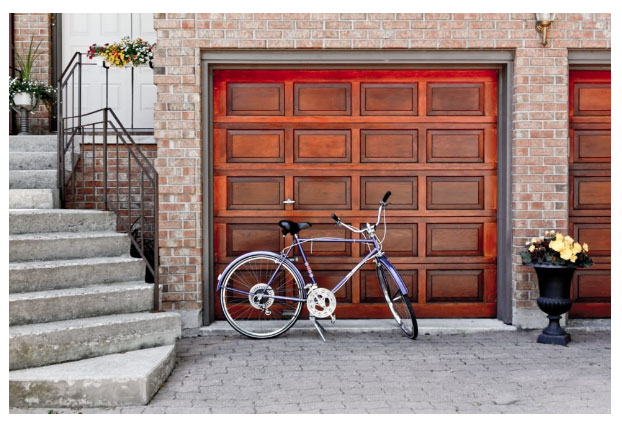 LOCATION
It goes without saying that the cost of garage door replacement is higher in areas where the cost of living is higher.
DOOR PARTS THAT NEED TO BE REPLACED
Even with the new garage door, you will be able to use parts of your old one. However, if you do not know the age of your garage doors, you may need to purchase the entire door and its parts to ensure that they function properly.
Speak with Experts
Even with this knowledge, it is natural to be perplexed when your garage door is malfunctioning. As a result, you'll need a dependable repair or replacement expert to assist you with your door replacement.
We have what it takes to assist you because we are one of the leading door replacement experts in your area. We are dedicated to treating experts with dignity and professionalism. We can assist you in selecting the appropriate garage doors and styles, as well as installing, repairing, or replacing them. So, what are you waiting for? Contact us right away!